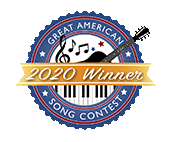 GRAND PRIZE WINNER - 22nd GREAT AMERICAN SONG CONTEST 
Her song, "The Ghost Of Emmett Till", earned universal praise from the judges of the Great American Song Contest for it's "stunningly powerful storyline, poetically forceful lyrical imagery and perfectly devised melodic design."  
" 'Love Come Down', the fourth CD of  Boston singer-songwriter Thea Hopkins is a real masterpiece." 
    --www.rootsville.eu   
"An artist whose narratives drip with metaphor and imagery" --  Americana UK    
"Superb performance at the Atkinson" (UK) --http://www.fatearecords.co.uk/magazine/2014/TheaHopkins.html/
 " 'Jesus Is On The Wire'  absolutely unforgettable" -- All Music Guide 
"The beauty of Thea's voice is matched by the brilliance of her lyrics."--  Roberta Schwartz, Folk & Acoustic  Music Exchange."